Film Night 15th August
The Campaign For Better Transport is proud to be involved with the upcoming film night, featuring the Urbanized documentary. It should be a great night, and it is also a fundraiser for upgrading the server for transportblog.
There are less than 30 tickets left, so be in quick.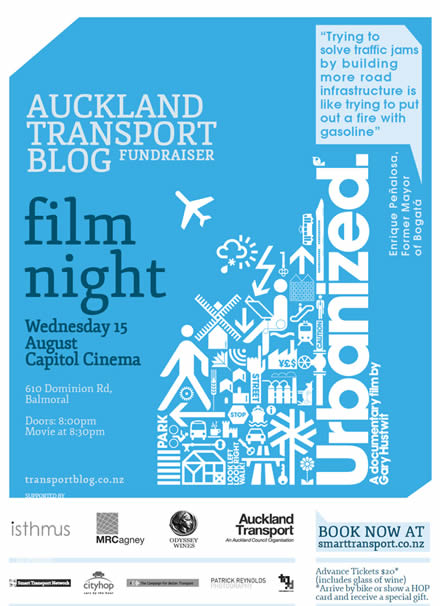 Tags: CBT, transportblog

Leave a Reply
You must be logged in to post a comment.