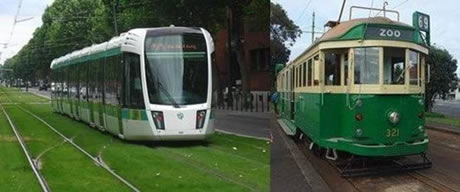 The Campaign for Better Transport is campaigning for trams to be considered as part of the new $2bn redevelopment of the old Tank Farm area of Aucklands Waterfront.
Working with the Museum of Transport and Technology, who have a number of working heritage trams working at their popular Western Springs site, we presented to Auckland City Council, Auckland Regional Council and met with officials from the Sea+City project team and also Booz Allen, who are undertaking a review of the Te Wero bridge.
Prior to these meetings we also met with Heart Of The City representatives to gain an understanding of their vision for the waterfront.
A copy of our presentation is here.